Days 7 – 9
★ Ireland ★
Artwork by Nic Flanagan
October 18th
The Zapatista delegation continues its journey across insubmissive Ireland. On this day, the compas arrived in Dublin, where they met with several collectives and campaigns.
One of the highlights of the day was this jaw-dropping printing of the unraveling history of the Zapatista visit to Ireland, by Kate O'Shea @RumpusX, featuring linoprints by V'cenza Cirefice @cenza_v and the Galway Feminist Collective @GalwayFeminist
Artwork by Kate O'Shea @RumpusX, featuring lino prints by V'cenza Cirefice @cenza_v
October 19th
In Dublin, the delegation continued to meet with groups and collectives involved in housing activism, as well as climate and ecological justice.
Just like for working-class Dublin, memory plays a central role in the Zapatista struggle.
October 20th
Zapatista delegates joined a discussion with Dublin housing activists this morning. What can we learn from each other's struggles? How can we make another world, beyond the rule of capital?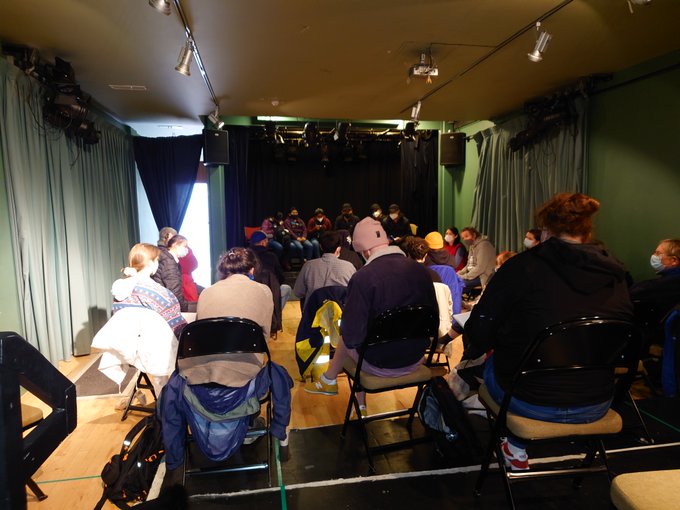 Some real legends from working-class Dublin community activism and organising came out to meet the Zapatistas, along with younger participants and international solidarity activists. A world where many worlds meet.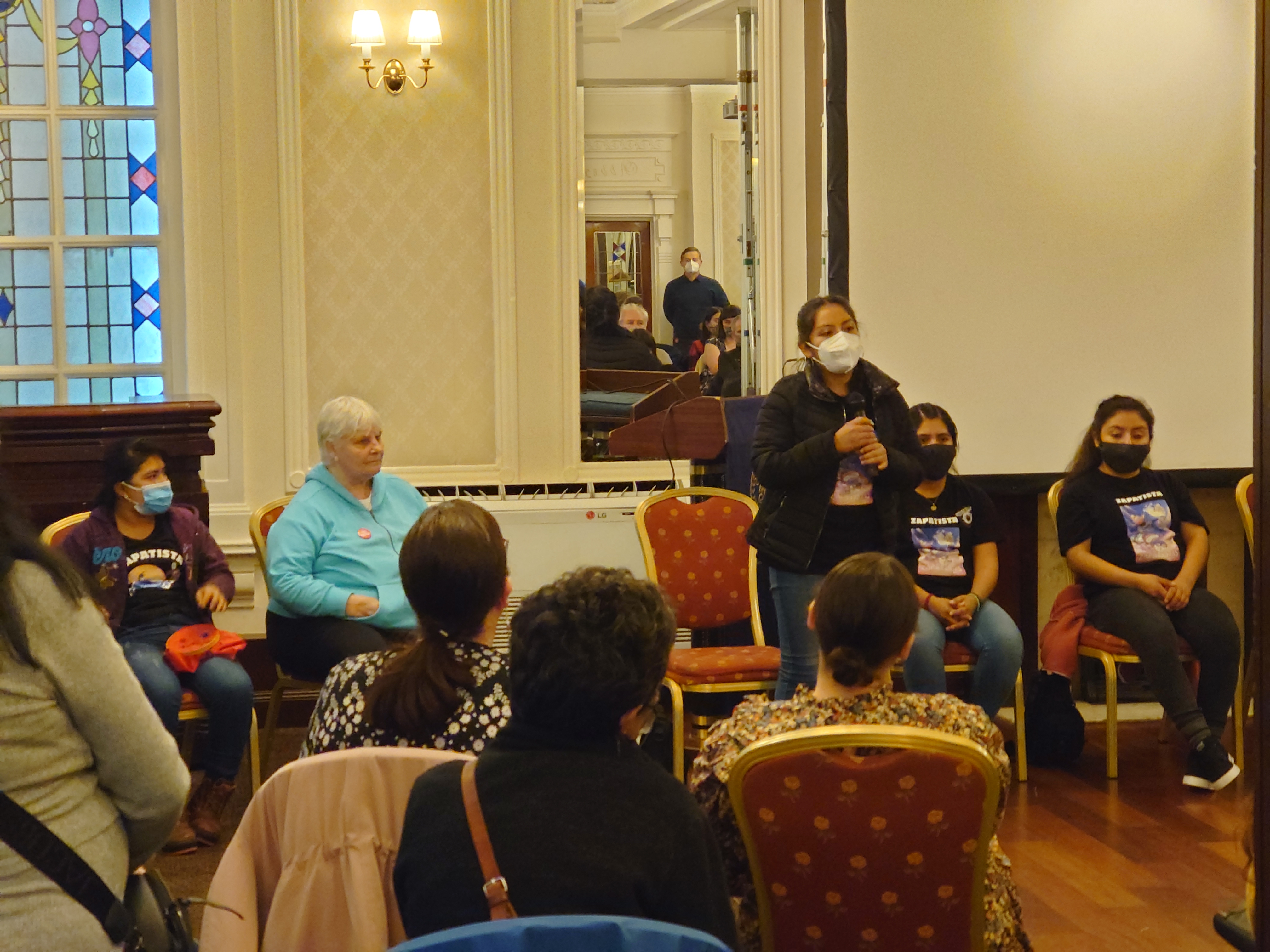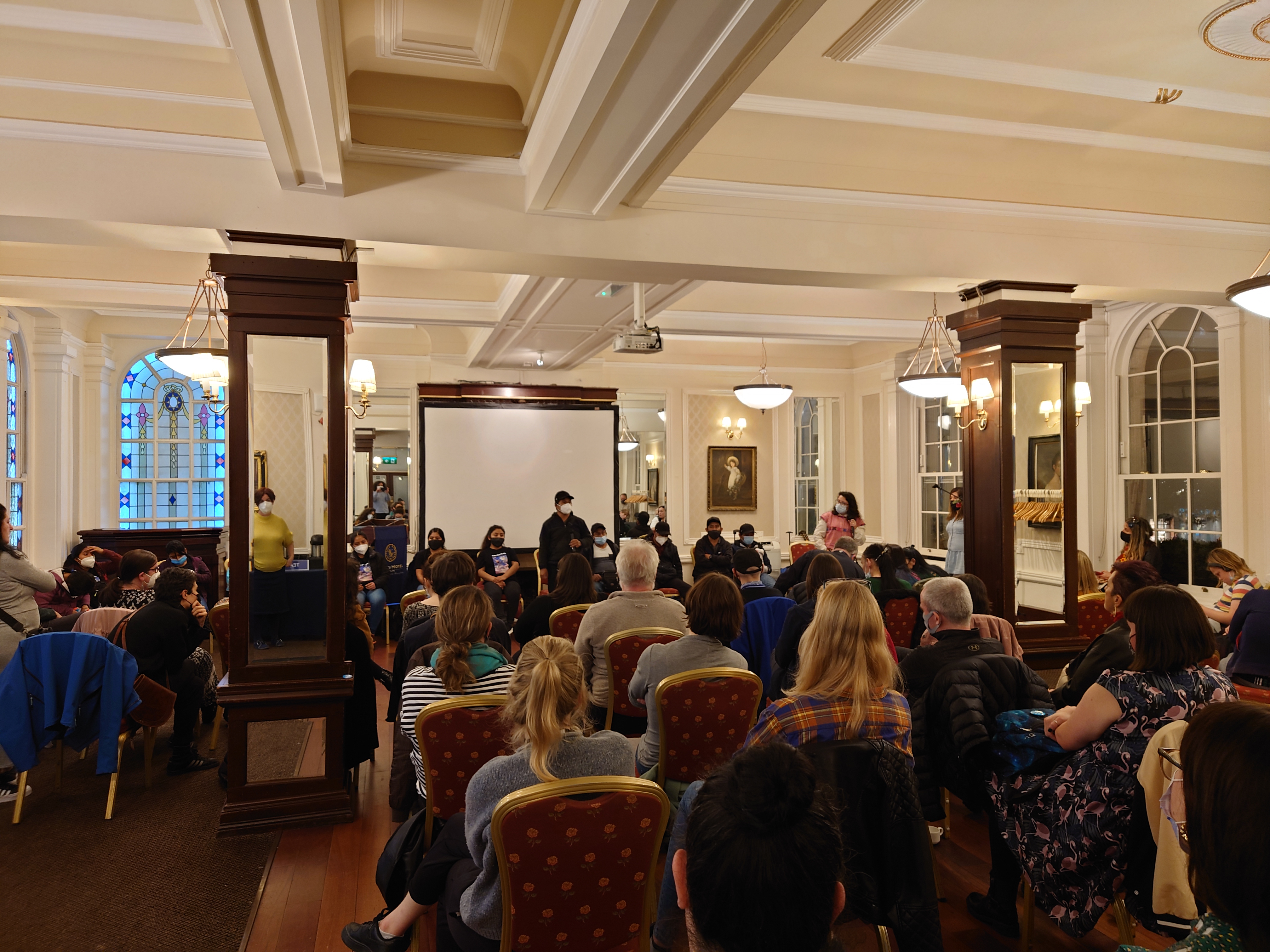 ★★★
Collectives and comrades in Ireland have produced an extraordinary series of resources to introduce
the Zapatista struggle to new audiences. Check them out!
The Zapatista Podcast – Lessons and Stories from Chiapas, by the Galway Feminist Collective and Promedios Mexico
Conversation with Mick McCaughan ahead of the Zapatista visit to Ireland:
Making Another Worlds Possible, by Laurence Cox. Panphlet included in the series edited by John Holloway and Ines Duritas to support the Journey for Life.
★ ★ ★
Follow Fáilte go hÉirinn Zapatistas 2021 for more information about the Journey for Life in Ireland
and the Zapatatista Solidarity Network for updates on the WISE Islands.
On Facebook: FghZapatistas2021 & ZapaSolNet
What are we fighting for? Statement and calendar of activities from our friends in Ireland.
Don't forget to support their fundraiser if you can.
We are also thrilled to announce that we have teamed with Mexican artists Gran Om & Co and Dante Aguilera to continue raising funds for the Journey for Life. With your support, we will cover the expenses of the Zapatista delegates in Ireland, Wales, Scotland and England. Have a look at our Teemill shop.
¡La Gira Zapatista Va!